Regular price
R0.00
Sale price
R595.00
Unit price
per
Sale
Sold out
The Black Leopard 
208 pages

270mm x 210mm
HPH Publishing presents the inspiring story of a photographer's journey to find the mysterious black leopard.

This inspiring book tells the story of a photographer's journey to find the mysterious black leopard.

There are few creatures as gorgeous and elusive as the black leopard. In Africa, these magnificent cats are so rare as to be the stuff of legend. Will Burrard-Lucas's love for leopards began during his childhood in Tanzania and propelled him into a career as a wildlife photographer. In his quest to create intimate portraits of animals, he developed innovative technology, including a remotely controlled camera buggy and a high quality camera trap system for photographing nocturnal creatures. Then, one day in 2018, he heard about sightings of a young African black leopard in Kenya and with the help of people from the local community, he succeeded in capturing a series of high-quality photographs of the elusive cat. In this compelling and visually stunning book, Burrard-Lucas tells his story of creativity, entrepreneurship, and passion for wild animals, alongside awe-inspiring images of lions, elephants, and the black leopard itself.
Will Burrard-Lucas is a British wildlife photographer. He spent part of his childhood in Tanzania where he first developed a love of nature. He developed an interest in photography whilst at university and shortly thereafter, started focusing his lens on the natural world. He became a full-time photographer in 2010.

View full details
Customer Reviews
04/05/2022
The Black Leopard
100% satisfied with the Book. The quality of the book, the stunning photo's and the content!! THANK YOU for the excellent service and product.
Joey B.

South Africa
03/02/2022
Beautiful
The quality of the book and content is amazing, and the shipping was fast and without any hassle.
Riaan C.

South Africa
08/04/2021
The most beautiful animal in the world!
As these Black Leopards are so scarce this is probably the only way that I would be able to come face to face with them. And what better way to do that than by beiong able to have a chance to see them in this wonderful book. A wonderful purchase that I can recommend to anybody that loves pantheras as I do.
Otto J.

South Africa
08/03/2021
Brilliant !!
The first ever suspenseful "coffee table" book I have read. I could not put it down once I started reading. The author had me wishing I took a different career path in my younger days, one closer to the animals of this Beautiful African continent of ours.
Jaco J.

South Africa
04/15/2021
Stuunning!
Truly stunning book with amazing images and the most fascinating nformation on finding the Black Leopard. I love all Will Burrard-Lucas's work.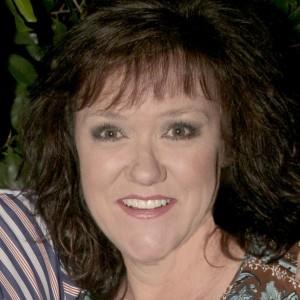 DR
Dee R.

South Africa
We'll deliver your order in a flash
We'll pick and pack your order within minutes, and have it couriered to you immediately. Expect your order within 5 working days.
Costomer service
We pride ourselves on customer service and will do our best to make it easy for you to order books.
We have an advanced warehousing and delivery service which is fully automated and efficient.
Try us out.
Subscribe and get a discount voucher
If you subscribe, we'll give a once-off discount voucher to use on the store.
We'll never spam you, but will send your promotional email about new products and special offers.
Subscribe to get a discount